Make an appointment with a representative
Private Fibre Optic
Become more independent by acquiring your own private fibre optic network. Does the size of your business require you to use a large amount of data? Optimize and secure this operation with help from Sogetel.
Let us advise you on the best solution at the best price.
Du lundi au vendredi de 8 h 30 à 16 h 30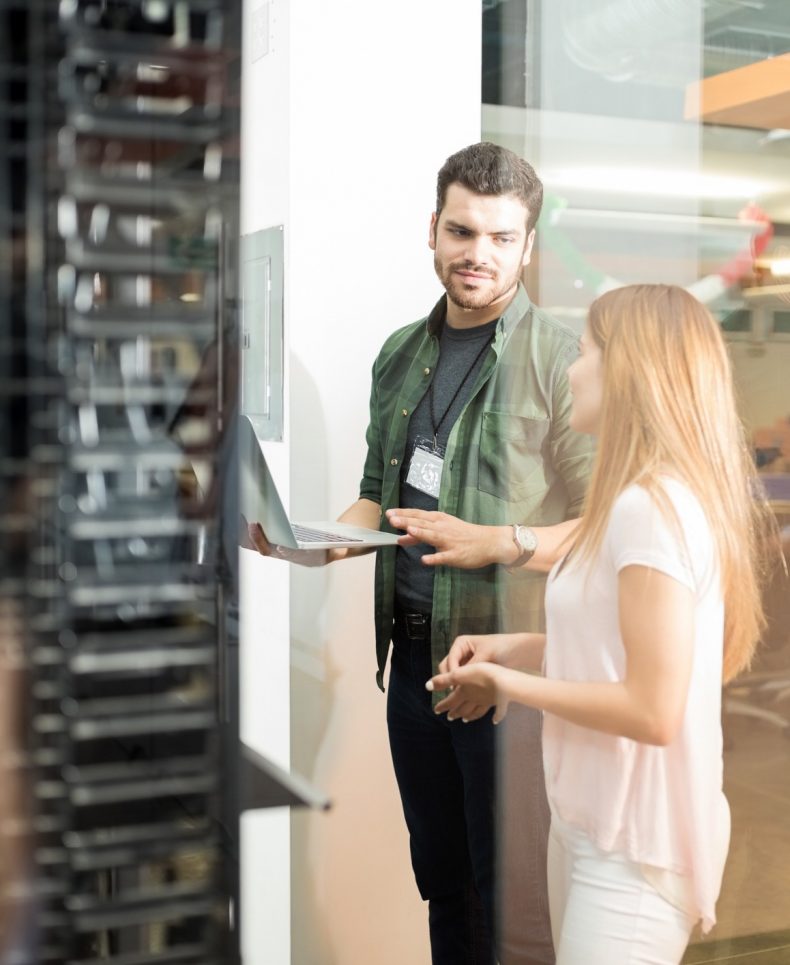 More Control Over Your Data
Do your business activities involve large quantities of data to be sent between two points? Improve performance by choosing a private fibre optic network.
You will get complete independence in terms of bandwidth: no more restrictions on the interconnection of your networks and no constraints linked to fluctuations in an external telecommunications network. The result is more options and increased security.
Having a private network for your company provides a higher level of physical security. You are the sole owner and user of the fibres dedicated to you, and you even know their route. Give yourself peace of mind and be confident that your data is secure.
In case you need technical support, our team will be on site within a reasonable time to carry out the repair, allowing you to continue your operations without delays. If the technical problem requires longer work, Sogetel will be in constant communication to give you updated information on its progress. Sogetel's service is recognized for its efficiency and its human approach, ensuring complete independence, backed up with the best support!
Features
Fibres completely exclusive to your company

Fibre route map provided

Repairs provided by Sogetel technical support
Advantages
No usage limits

Constant flow rate determined by your equipment

No limits on network protocols

Increased physical security

Low latency

Guaranteed quality of service